✯✯✯
Colin Trevorrow's debut film Safety Not Guaranteed was a film I remember having enjoyed upon my first sighting of it, when I was going out of my way to seek out quirky independent films as a means of passing time. Coming back to it now after seeing what more had Colin Trevorrow become after the abysmal nostalgia-sucking experience of Jurassic World didn't help any better, for what I've once seen in Safety Not Guaranteed now comes off as a stereotypical indie film just the way I see everything coming about. The quirky characters and equally quirky premise, starring actors who've already made names for themselves in other smaller films – this easily could be great. But after a long period of time having gone without seeing Safety Not Guaranteed only ever showed an incomplete film to my very own eyes, in the sense that it seems to build up to become so much more – and then suddenly everything just stops.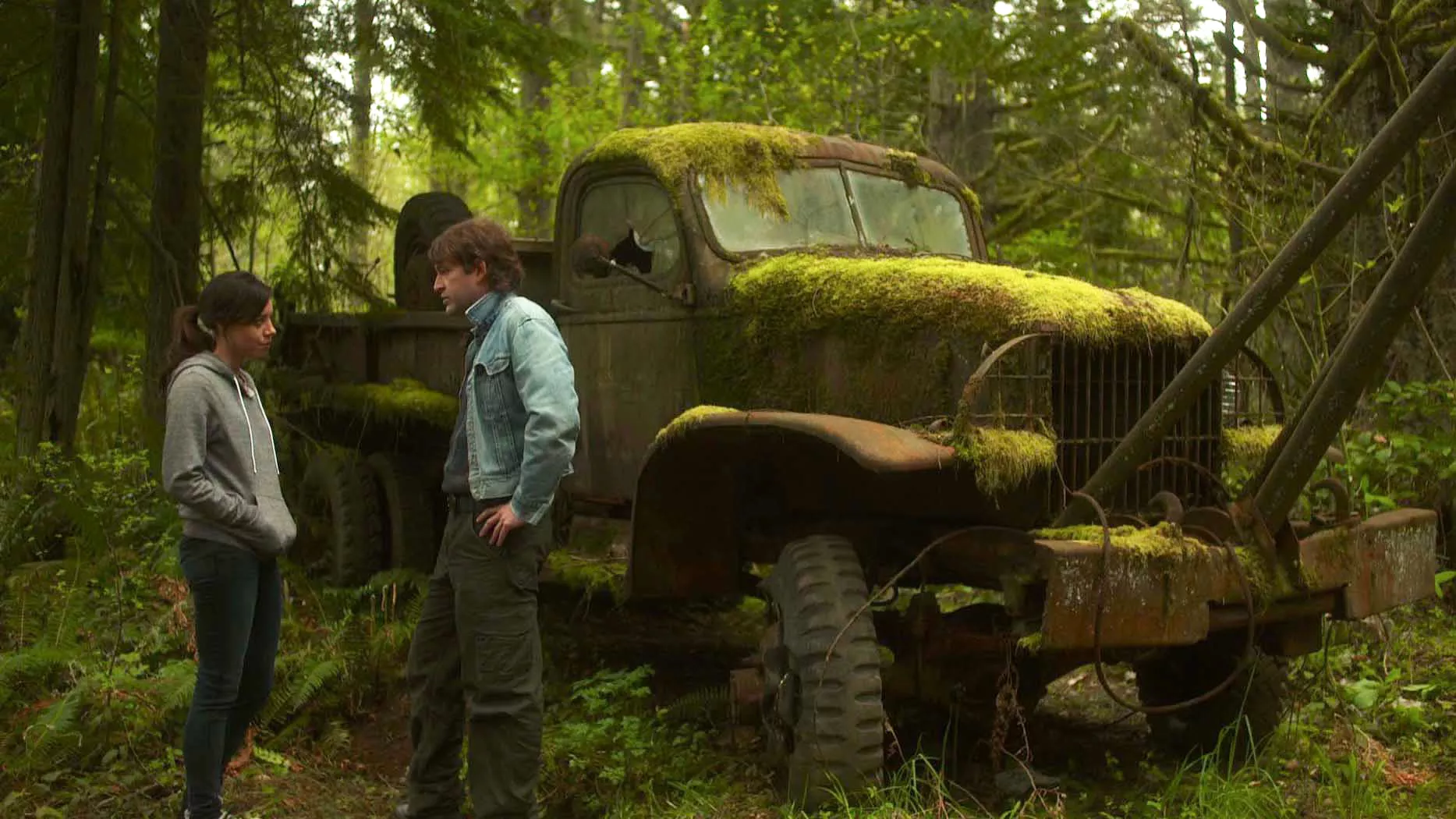 The film, based on an ad from Backwoods Home Magazine, tells a story of magazine writers who themselves are about to interview someone who has set up an ad for time travel. Starring the charming Aubrey Plaza as well as indie star Mark Duplass, Safety Not Guaranteed is a romantic comedy between the two, but it also hiccups because of what more it seems as if the film is trying to be. The quirky premise alone is one calling, because we have what already has formed potential for a sweet romantic comedy about an equally quirky pair, but suddenly it also becomes something that only ends up distracting itself from its own charms. For while Safety Not Guaranteed is a film that is ever so fittingly slight, I can't help but feel as if I was only watching half of a completed film and the other half was missing.
Aubrey Plaza plays her role with the cynicism we have already come to recognize her after playing April Ludgate on Parks and Recreation. Mark Duplass is the man who says he might end up going time-travelling, so he's looking for a partner to be with him even if it will end up putting a cost to their own safety. Being a fan of Plaza on Parks and Recreation it's easy enough for me to say that her work here, playing the character that we already recognize her for, is one among the film's many present charms. She and Mark Duplass make a great pairing together, and within the film's short running time it should already be enough to provide a smile.
Yet the slight running time even becomes one of the film's biggest setbacks, which is more the fault of the script. Written by Derek Connolly and director Colin Trevorrow, it doesn't feel as if there is even much interest present in developing their relationship enough to make something more meaningful. That's the worst that I'd ever want Safety Not Guaranteed to be, something that just wears so much fluff without ever really adding up to anything by the time its over, but I suppose everything has been made "different" because we have a science fiction twist – one which ends up not even adding anything more on the film's own end. Everything merely comes constructed as quirky for the sake of being quirky, rather than ever feeling natural – it all distinctively feels just like sugar. That's not to say sweeter moments ever find themselves hampered down by this, because when they are present, they do work – but it isn't enough to warrant the film the way it ended.
Colin Trevorrow's own faults as a director are ever present here, because he's not so much directing human characters feeling like such but That seemed to be what stood out most in what was an occasionally sweet and funny science fiction romantic comedy that didn't even feel nearly as baked as it was supposed to be. It seems all like a film made straight from cookie cutter material, because it rarely ever feels involving enough – it just goes back to becoming a conventional romantic comedy without any interest in standing out by that much. It isn't so much that it ends up becoming an annoyance, but everything doesn't feel made as if it wants to stand out. And because of how many story threads come and go, with unnatural human interactions coming by – it was easy enough for me to say I was occasionally thrown off even with the film's own short running time of 85 minutes.
I don't mean to be overly negative in regards to how I felt about Safety Not Guaranteed but considering what more this film could have been from all the building blocks that it has set up, the most it ever feels is just disappointing. At most, we have two distinctively different films coming together into one, just stitched onto each other, because for every sweet moment that comes by as a result of the chemistry between Aubrey Plaza and Mark Duplass, there's another unnecessary story thread or story element that just gives the film its distinctive feeling of being an incomplete one at that. For all the best moments it offers, it may very well be worth sitting as a means of killing time, but at becoming something more meaningful, it falls woefully short.
---
Watch the trailer right here.
All images via FilmDistrict.

---
Directed by Colin Trevorrow
Screenplay by Derek Connolly
Produced by Marc Turtletaub, Peter Saraf, Stephanie Langhoff, Derek Connolly, Colin Trevorrow
Starring Aubrey Plaza, Mark Duplass, Jake Johnson, Karan Soni, Jenica Bergere, Kristen Bell, Jeff Garlin, Mary Lynn Rajskub
Release Year: 2012
Running Time: 86 minutes