It's inevitable that after a passing year one must go about with talking upon what they've witnessed while time had gone on and with 2016 gone, a great year of cinema has indeed passed upon us and we're only hoping for even more with a new one. In this blog entry, what I wish to cover are some of the best and worst films that I caught all throughout 2016 as of February 25, 2017.
The Best of 2016
In order to start off with a few titles that nearly made the top ten:
Toni Erdmann
Elle
American Honey
Cameraperson
Your Name
10. No Home Movie
Not so long after Chantal Akerman's passion project had finally come out, her mother had passed away – only to have come down to the famed Belgian filmmaker ultimately ending her own life late within 2015. The film to which she has left us on only from showing interactions between her and her mother together with a changing landscape around them goes beyond its subject in order to become the year's finest documentary.
9. Cemetery of Splendour
The first 2016 film to which I declared a five-star rating to within a short while and my favourite Apichatpong Weerasethakul offering since Tropical Malady. I'm probably not going to have enough to say just from that single viewing before I can assure my thoughts are fully collected, but I can urge you, however, to go and see it.
7. Green Room
Anton Yelchin's unexpected death was a tragedy that shook our world given his young age but that's not to say he finished off the year on a bad note. Director Jeremy Saulnier's Green Room only makes me all the more excited for what is set to come next out of his own body of work, for every moment only left me upon the edge of my seat and then some. Will it be easy to look at Patrick Stewart under the same light? Who knows.
7. The Age of Shadows
Over the years Kim Jee-woon has shown himself to be one of the most exciting voices to come out of South Korea's film industry today and with The Age of Shadows he doesn't let down. Now heading down a more historical route with The Age of Shadows, it's clear enough nothing is getting in his way with his own versatility: a recurring brutality that only finds a perfect sense of adapting into different environments.
6. Arrival
The best science fiction film since 2006's Children of Men is also what I believe to be Canadian filmmaker Denis Villeneuve's best film as of yet. Already having a familiar background with his own crime dramas it was only fitting a transition was set to come but as years have come by and he went on to make films in the English language, he was a growing artist and at this moment, Arrival may very well be the director at full form. But it stunned me looking upon how thoughtful it was after its structure became clear, something that still lingers in my head from my theatrical experience.
5. Moonlight
Probably the year's most important film on a count that it speaks out for a voice in the LGBT community so rarely heard but at the same time one of the most beautifully constructed films to have come out during the time as well. There was a single scene that stood out to me upon watching Moonlight that stuck out to me apart from all else, and it was the moment where Mahershala Ali's character of Juan (the best performance in the whole film) serves as a father figure for young Chiron by telling him no one can decide who he is set to become. Because that was what Moonlight is about, finding a sense of one's own self at a point of uncertainty.
4. The Handmaiden
If 2015 already had its own lesbian treasure through Carol (my favourite film of said year), then 2016 was no different when it came to their representation of such a voice through The Handmaiden. Director Park Chan-wook's film is the most twisted that he has ever been since 2003's Oldboy and even if it were not to reach the heights of said film, the morbid beauty lying under The Handmaiden only allows for something greater at hand to arise. I can only imagine what the experience must have been like seeing it in theaters, for it was something I regret having missed.
3. 20th Century Women
Another delight that unfortunately I missed during its theatrical run because of the lack of presence in Mississauga theaters, but nevertheless one of the most rewarding experiences that took me out of nowhere. When I watched 20th Century Women, I was first unsure what to expect particularly because I was indifferent towards Mike Mills's Beginners but nevertheless a greater joy found itself becoming even clearer by then. Female power by way of Paul Mazursky with dialogue drawing back towards Woody Allen, but keeping a mutual thoughtfulness running intact, and an affecting experience in itself.
2. Paterson
This film at heart feels like a quiet poem in the best sense, drawing back to its titular protagonist who lives inside of a town that shares the same name. Jim Jarmusch's latest film is his best since Mystery Train and another amongst many of 2016's treats that continues to define something all the more spectacular coming about within the decade. The sort of quietness that feels oh-so-soothing in the best sense and if anything, was exactly what was needed as the times have come by.
1. Manchester by the Sea
If a singular cinematic experience from the year has ever managed to affect me more than everything else, then that one film would be none other than Kenneth Lonerga's Manchester by the Sea. A story that plays out so simply but proves itself one of the most meditative experiences that I've had inside of the theater in a long while, because it felt so reflective of a trial which already had proven itself far too much for me at a young age. Watching Manchester by the Sea reminded me of those times and upon those thoughts, I still cry, maybe not directly – but it runs in my head once again and I think back.
---
Animated Treasures
I don't want to go without leaving animated films but here were a few amongst the bunch that still stood out amidst all the rest.
Moana
Kubo and the Two Strings
Zootopia
---
"You Liked That?!"
Here's where I talk about films that took me by surprise that I never would have expected to come in such a manner for myself. Some of these I'm aware may have garnered their own acclaim but to talk only of experiences that could catch me out of the blue, here they are.
The Edge of Seventeen
Batman v Superman: Dawn of Justice
Ghostbusters
---
Foreign Land
A few other foreign films that this list wouldn't be doing without having recognized, but nevertheless they deserve their own name somewhere on this list. I've listed a few up above but amongst those that deserve to be sought out come below.
My Golden Days
A Bride for Rip Van Winkle
Our Little Sister
Right Now, Wrong Then
---
Disappointments-ish?
A few notes that I want to take on films that disappointed me in some way, even if I still found a whole lot to admire about them regardless.
La La Land
Although I found a great deal to admire about Damien Chazelle's ode to the classical era of Hollywood musicals and tribute to Jacques Demy's wonderful musicals I can't help but find that I was to some extent rather underwhelmed by the experience. Yes, it's a competent enough musical but what's always been most baffling to me are comments going along the lines of "I hate musicals but La La Land was…" considering how it never felt all that different from other genre offerings. It was fun being what it wanted to be, a tribute to the good old times, but unfortunately one I found lacking in terms of substance.
The Neon Demon
Forethought was never one of my best friends when it came to certain experiences that I've had and as someone who loved Nicolas Winding Refn's The Neon Demon a lot upon my first exposure, sadly the same joy didn't last as long as it should have within my head and over time grew increasingly weaker. Refn's films have their audiences and to some extent I am a part of that because I do love Drive and am a defender of Only God Forgives, but even as someone on the more positive end of the spectrum in terms of The Neon Demon's reception, I feel something about the experience was just lacking.
The Witch
One amongst a few films from 2016 that I have a troubling relationship with. I gave the film a positive score primarily on the count that it is indeed a very well-made experience and one that deserves its credit on the count that it accomplishes a ton inside of the background where it works, but on the other hand it was also one I felt so detached from as a whole. For those who want a refreshing entry into the horror genre amidst all the rubble, you can knock yourselves out with The Witch because I do recommend it, with my own personal feelings set aside.
---
Worked for Many, But Not Myself
Here's another section that pains me to write because down below I'm taking a few films which are acclaimed in certain circles (not counting superhero films given my general distaste towards many, especially the Marvel Cinematic Universe), that never jived well with me as much as I was hoping.
The Lobster
Hell or High Water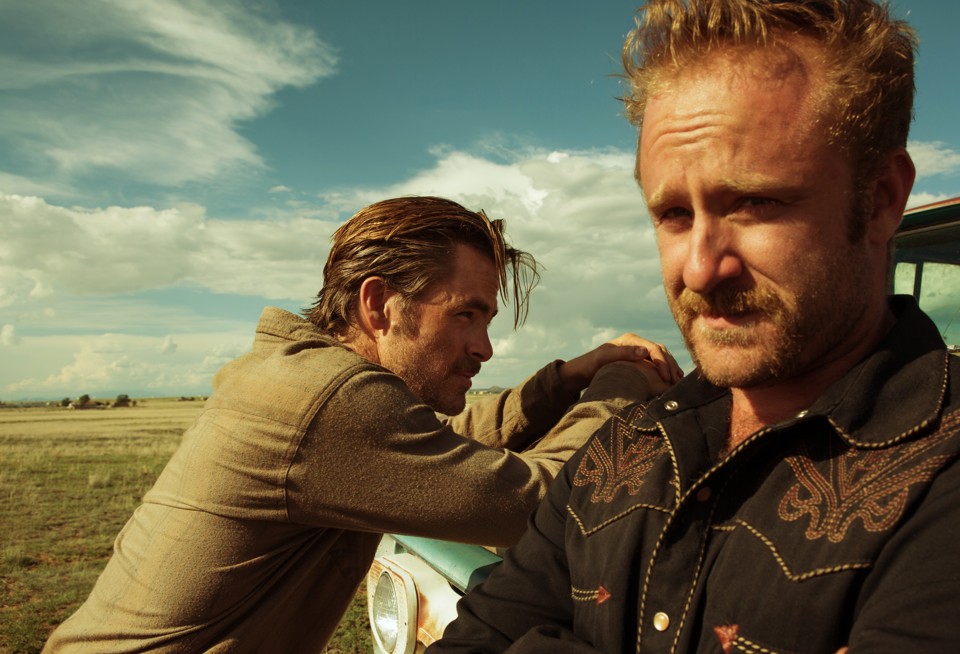 Everybody Wants Some
Jackie
Nocturnal Animals
---
Only the Worst
Now to head onto a more negative side of the board, I want to list down some of the most egregious experiences I've had last year that still pain me so much upon sheer thought. Among a few dishonourable mentions come as follows:
Suicide Squad
The Darkness
Grimsby
Independence Day: Resurgence
Norm of the North
5. Me Him Her
4. The Do-Over
3. Yoga Hosers
2. XOXO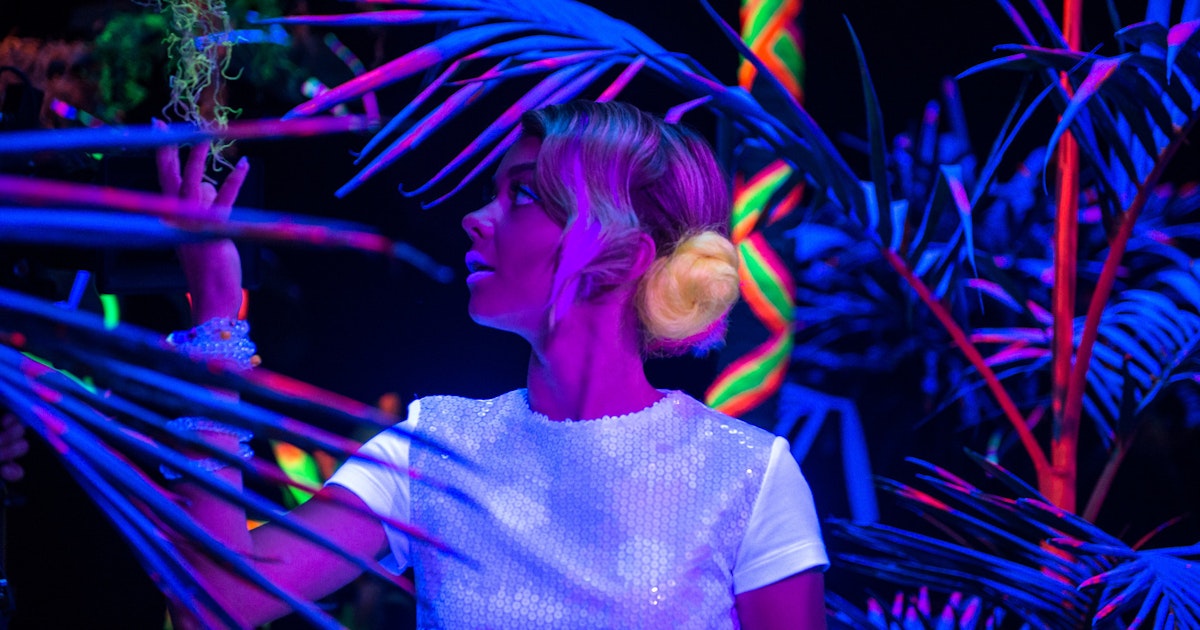 1. Hillary's America
---
And there we have it with describing my 2016 experience as of yet. What has it been like for yourself?